Wanna Win Something?
Hey I guess I'm gonna do the old-fashioned one award thing instead of all three! Here's the award: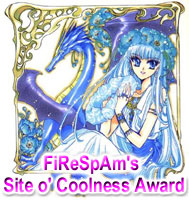 Wanna win it? The only rules are (1) send an email to firespam@gurlmail.com to ask for an award and chances are you will get it if you sign my guestbook (2) no porno please! (3) just let me decide! i'm an easy judge but the page can't be all links!
z Go back to my main page to find my g-book.
Winners of My Awards

Divanta's Pages---Fantasy Award and Personal Award

Shiv's Unofficial Usher Homepage---Usher Award

Ken Zaretzky's Page---Personal Award

Smile943's Usher Page---Usher Award

Black Hole Of Links---Personal Award

Chantessy's Page of Fun---Personal Award

Gethyn's Gift---Personal Award

Rainbow's Room---Personal Award

Tara*'s Homepage---Personal Award

z MySTiKal Grl's Homepage---Personal Award

Land Of Kali---Fantasy Award

Sarah's Home On The Net---Personal Award

Silver Moon---Personal Award

Rachel's Cyber Haven---Personal Award

Purple Glitter---Personal Award

Amanda's Fantasy Forest---Personal Award

The Highwind---Personal Award

Jillian's Page---Personal Award

Bethieann's Room---Personal Award

Princess Bubbles And The Space Aliens---Personal Award

Shawn Struck's Lil' Piece Of CyberSpace---Personal Award

Amanda's Rose Garden---Personal Award

Tasha's Crib---Personal Award

Sunkissed---Personal Award

Bridge Across Forever---Personal Award

Keepin' Things Peachy Keen---Personal Award

Schalalalith's Shrine O' Nonsense

resurrection of the weirdo zone..

Sky And Wolfer's Family Outdoors Website